A warm welcome to the

finest view in the Cotswolds

A luxury bed & breakfast on the Cotswold Way

Nestled on the side of Cleeve Hill

a charming Cotswolds bed and breakfast

close to the Regency spa town of Cheltenham

For weary Cotswold Way walkers,

a rejuvenating resting post

with seven stylish bedrooms to choose from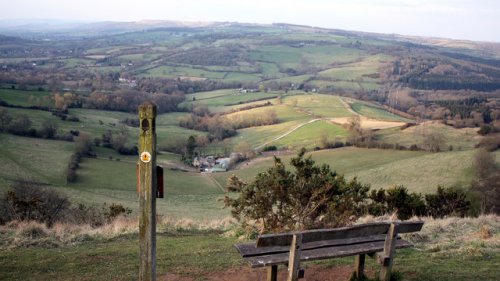 Family run bed & breakfast
Malvern View is a luxury Cotswolds bed and breakfast where the perfect stay starts with the warmest welcome. Marco and Cathy Giorgi draw on their many years of experience and professionalism, to make sure that every little detail is taken care of.
COVID-19......WE HOPE THAT YOU WILL BE ABLE TO VISIT US SOON. WHEN YOU DO, WE WOULD LIKE TO REASSURE YOU, THAT A VERY HIGH STANDARD OF CARE WILL BE OFFERED IN ORDER TO PROTECT OUR GUESTS. OUR USUALLY DILIGENT CLEANING HAS BEEN STEPPED UP TO A VERY THOROUGH LEVEL. HAND SANITISERS ARE FREELY AVAILABLE IN THE PUBLIC AREAS. ALL OUR TOWELS AND NAPKINS ARE WASHED AT 90 DEGREES & SEATING IN OUR SPACIOUS RESTAURANT ENSURES SAFER DISTANCING.
ALL ROOM PRICES ARE SLASHED UNTIL 30TH JUNE by 20%. IF YOU BOOK DIRECT WITH US, AN EXTRA 10% WILL BE TAKEN OFF WHEN YOU PAY AT DEPARTURE (the extra 10% discount won't show when you book through this website).
Either book through this website or contact us by email (info@malvernview.com) or telephone (01242 672017). Just QUOTE MRG anywhere in your booking details and the discount will be taken off when you pay at departure.
Our cancellation policy is standard & the same as booking.com's. We reserve the right to charge for the first nights stay if a booking is cancelled within 48 hours of arrival.
Malvern View has several steps leading up to its front door. Please contact us to discuss any mobility issues.
About Us
Leave a review